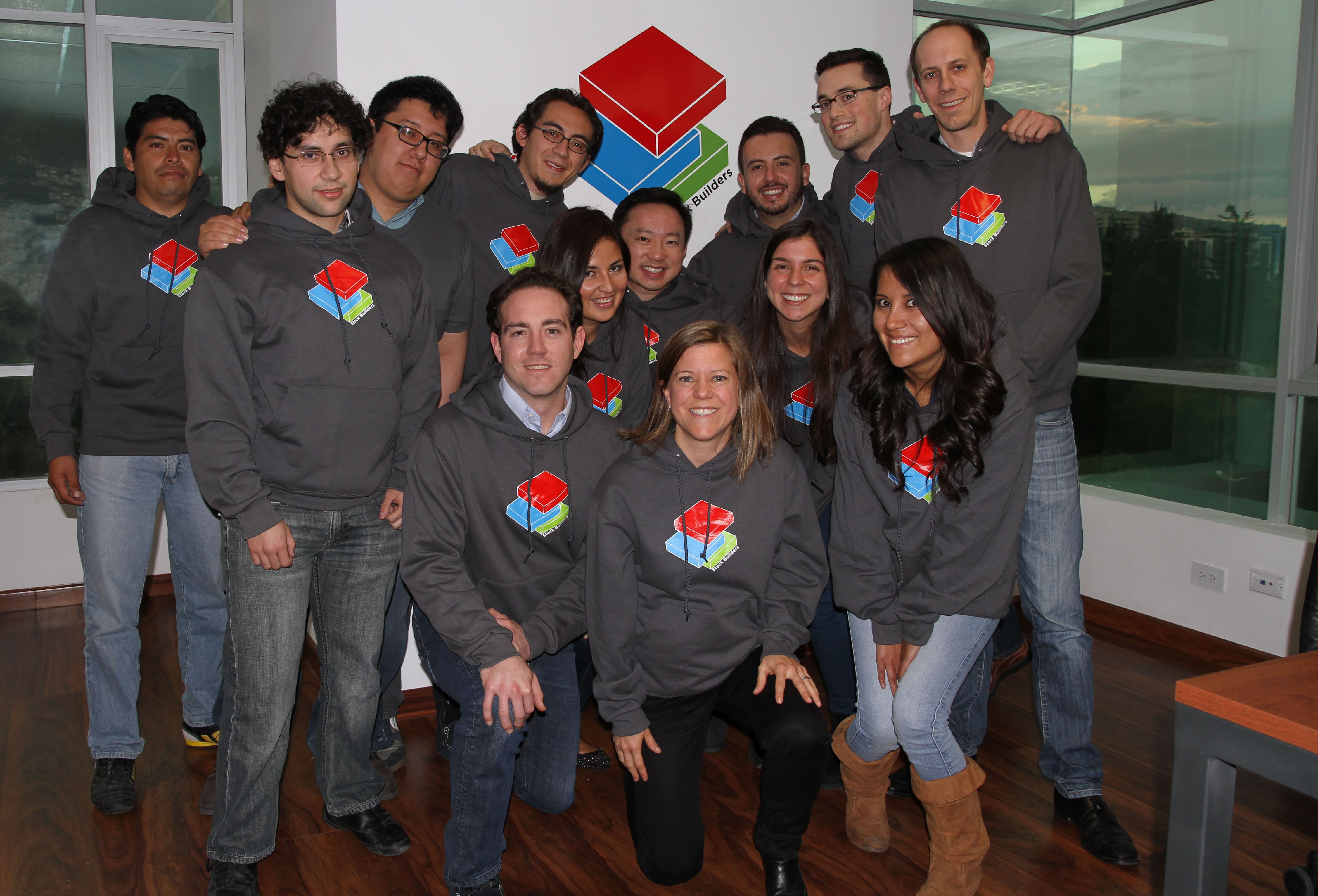 Happy New Year! As the new year gets underway, I am delighted to present some of the highlights of the last year and the exciting new developments on the horizon.
2013 was a big year for us. In our fifth year as a company, we expanded to open our third office in a third country and have established a rapid growth strategy to meet the requirements of our growing client base. Our office in Quito, Ecuador opened its doors in August of this year with six employees and continues to expand. We have a beautiful view of Parque Carolina and are located in a brand-new highrise in the business center of the city. Justin and I have been working out of the Quito office this year and will continue to do so in 2014. We plan on taking multiple trips to our other office locations in Colombia and NYC, which are growing quickly as well. Along with a lot of great code we've produced for an array of client projects, we continue to focus on professional development for our team and the wider community. A few highlights:
Justin Leitgeb did a whirlwind of presentations at a number of universities all over Ecuador in April.
Alex de Oliveira presented at EuRuKo. (http://euruko.org/)
Justin Leitgeb and Moises Vargas presented at Campus Party Quito.
We sponsored a number of conferences: GoRuCo, Campus Party Quito, EuRuKo, Steel City Ruby Con, and NASA SpaceApps in Ecuador and our developers attended quite a few more.
We've helped organize CodiGO!, a full day-long conference presented at a number of universities in Quito, Ecuador in conjunction with other local tech companies.
Justin has been focusing on open source and is an active contributor to Elm.
All of our offices attended, presented at, and organized local tech meetups.
We also have had fun in other ways with a number of happy hours, getting global team members together in different offices, excursions, and lots of shared meals.
In 2014 we are expanding rapidly, creating new training programs, developing new teaching curricula for university workshops and looking ahead with excitement toward unprecedented growth within our company. It is an great time to work at Stack Builders and I feel so fortunate to be able to spend the better part of each day working with such a talented and capable team.
Thank you to our Stack Builders team and the amazing clients we help support to make 2014 look so bright.
Wishing you all a happy, healthy, creative and energizing year ahead!