We are proud to announce that Stack Builders has opened a new office in Quito, Ecuador. We couldn't be happier with the location alongside Parque Carolina and the view overlooking the park and the mountains surrounding Quito. Take a look for yourself! We think that it will be a great place to foster creativity in development, and we're excited to be working with our team in this new space.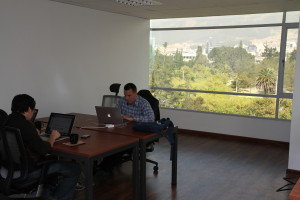 Contact us if you'd be interested in working with our team on exciting projects in Ruby, Clojure and Haskell in the new office in Quito, or with our team in Medellín, Colombia or New York City. We're also interested in talking with clients in Ecuador and abroad about new project possibilities so drop us a line for more information about how to work with our excellent software development team.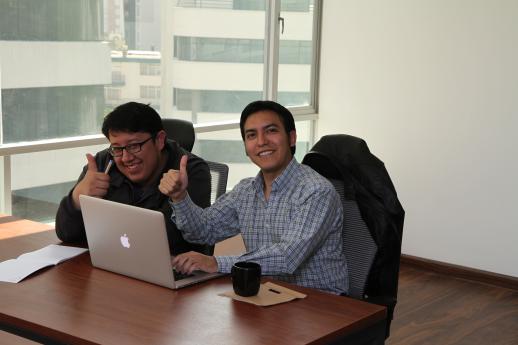 Estamos muy orgullosos de anunciar que Stack Builders ha abierto una nueva oficina en Quito, Ecuador. No podríamos estar más felices con la ubicación, justo en frente del Parque Carolina con vista sobre el parque y las montañas que rodean Quito. Mira por ti mismo! Creemos que será un buen lugar para fomentar la creatividad en el desarrollo de software, y estamos muy emocionados de trabajar con nuestro equipo en esta nueva oficina.
Contáctanos si estás interesado en trabajar con nuestro equipo en proyectos innovadores en Ruby, Clojure y Haskell en nuestra oficina de Quito, o con nuestro equipo en Medellín, Colombia o en la ciudad de New York. Estamos interesados en hablar con clientes en Ecuador y el extranjero sobre posibilidades de nuevos proyectos; escríbenos para más información sobre como trabajar con nuestro equipo de excelentes desarrolladores.